About
HostingPlatinum has been running for over 5 years and providing customers with reliable and friendly hosting options and service.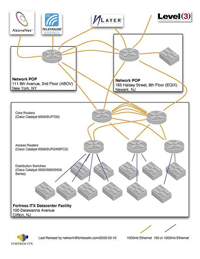 Our servers are located in the DedicatedNow Datacenter, and is multi-homed to ensure that if one connection has issues, another seamlessly takes its place.
All equipment is high-quality Cisco products. State of the art fire suppression systems protect all servers and backup generators (with 4 days of standby fuel) are on-site should there be a power outage.